WEB DESIGN & DIGITAL MARKETING SPECIALISTS
Creative
Sites That Convert
Leads Into Sales
CREATIVE BRAND
Stand out in a saturated market with a brand designed for consistency, credibility & marketability
CLICK HERE
CREATIVE BRAND
Refresh your existing brand, or create a whole new look for your business and products
Logo Design
Colour & Font Selection
Stationary & Printed Media
Corporate Brochures
Interactive PDFs
Social Media Branding
WEB DEVELOPMENT
Creative, clean, user-friendly websites that attract customers to your brand & drive them to take action
CLICK HERE
WEB DEVELOPMENT
Be clear about your marketing goals. Creative Web Solutions will guide you through this process, and tailor a package to help you achieve the results you want.
Competitor Analysis
Web Design & Build
Hosting & Tech Support
SEO & CONTENT
Improve your ranking in search engines. Target quality traffic & drive more customers to your business
CLICK HERE
SEO & CONTENT
We determine the best approach to improve your online ranking with keywords, content & links.
Keyword Research
Strong On-page & Off-page SEO
Unique Content Updates
Social Media Integration
Photography & Illustration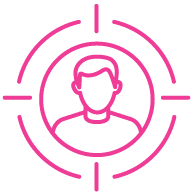 Target Audience
Great design begins with understanding your customers. We create a picture of your goals and users' needs to plan a relevant content strategy.
Strategy Planning
Documenting a plan for your online presence helps you understand what is required, and prepares you for a greater chance of success.
Keywords
Whether they are single words or complex phrases, we create a list of SEO keywords customised for your business and brand.
SEO
We integrate your keyword list into your web content. This optimises your site for search engines to rank it higher in organic search results.
Organic Search
Specific keywords are used to identify relevant website content by increasing quality, organic search traffic to your site and your business.
Marketing
Using your web strategy we define budget, key goals, and which marketing activities are best suited to achieve desired result and ROI.
10 Reasons To Contact Us For Your FREE Website Consultation:
Beautiful custom designed websites
Focus on high-quality images & content
Solutions that work for you & your business
Results-driven SEO resulting in a more prominent web presence
Focus on creating an engaging User Experience
Customised plans designed with your business in mind
Comprehensive fixed quotes with no hidden fees
Professional & friendly consultants
Excellent communication & support
Australian owned and operated
Business Design Services
Creative Web Solutions is the all-round answer to your business branding, design and digital marketing needs.
As creatives we aim to make your designs attractive, streamlined and easy-to-use for your prospective clients. We have a deep network of industry specialists to facilitate value-added services – from logo design and branding your project, content creation and digital marketing, to professional photography or custom illustration.
We believe in working together to bring you a dynamic website that looks great, works flawlessly, and most importantly, attracts leads to your business.
We'd love to work with you
Logo Design & Brand
Graphic Art
Web Development & Maintenance
Search Engine Optimisation
Digital Marketing Content
Photography
Illustration
Caricature
Social Media Coaching
Contact Us At Creative Web Solutions
Contact Us At Creative Web Solutions
Creative Web Solutions
Joanna Kordina
0401-999 082
Creative Web Solutions
Joanna Kordina
(+61) 0401-999 082
© Creative Web Solutions 2020 | All content and images are copyright of their respective owners